BatchFlow4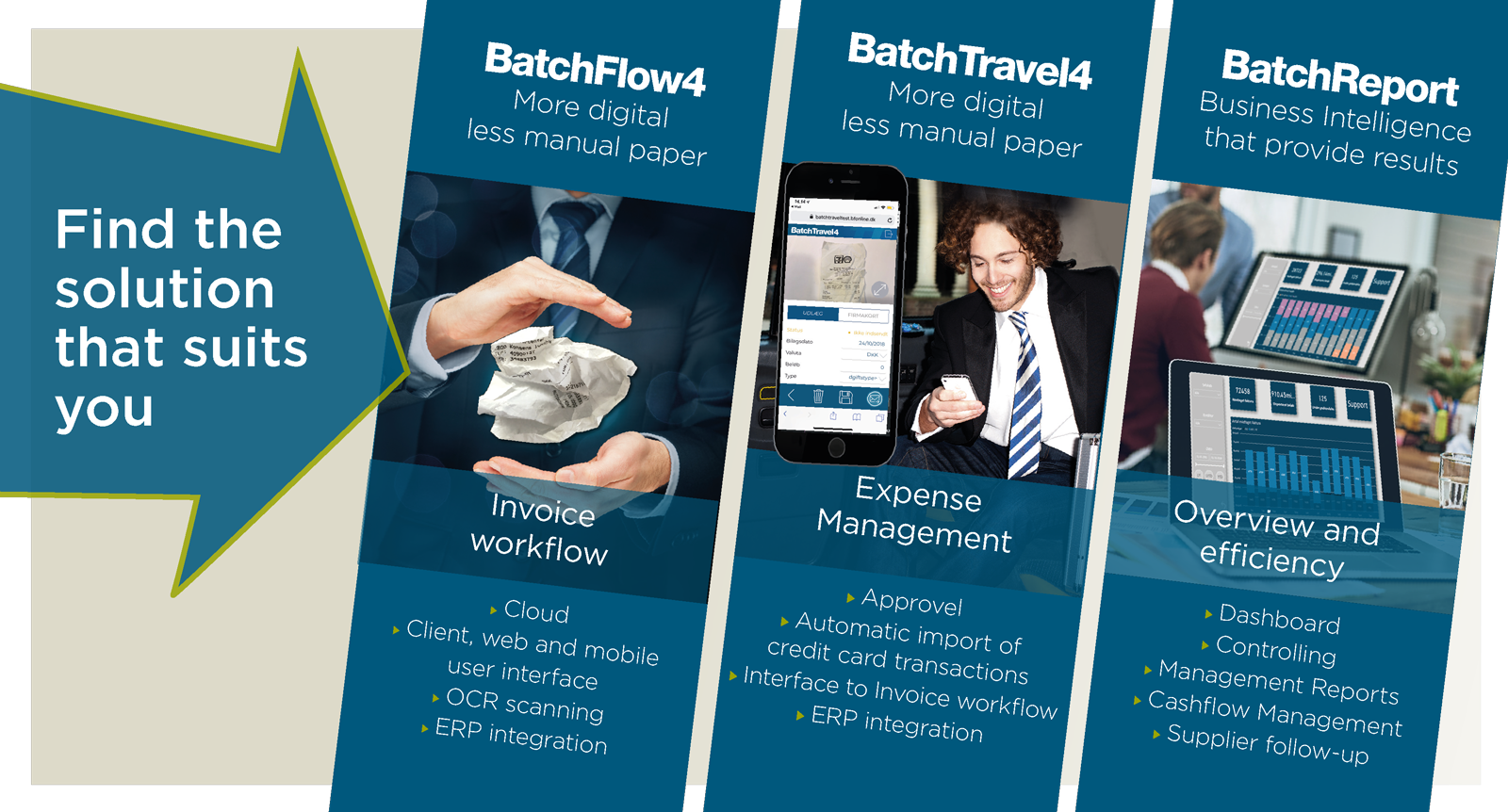 BATCHFLOW4
for the companies that wants a quick start.
BatchFlow4 is a simple and cloud-based solution for electronic invoicing and document management.
With BatchFlow4, you are ensured a rapid implementation and automatic backup – while you avoid the difficulty by maintaining the servers and investing in hardware.
Your solution is implemented and handled by experienced and competent technicians, so you can focus on your primary tasks.
WHAT DO YOU GET?:
With pay-per-use, you are ensured not paying for more than you use. We offer integration of several financial systems. Invoicing information and details are automatically lifted, which eliminates the need for manual entry.
BatchFlow4 is a solution, which is regularly maintained and updated – at no extra cost.
BatchFlow4 is also available in an on-premise version, if the solution is wished to be installed on your own servers.
START NOW – CALL US
70 22 98 00
START NOW – CALL US

70 22 98 00
We are ready to help you to start using electronic invoicing.
If you do not already have BatchFlow we are ready to come visit you to show you a web-demo of our solutions.
Still not sure if FutureLink is for you? Try a FREE demo for 30-day trial.